+ 91 - 9422322950
+ 91 - 9423001362
+ 91 - 9423508931
Product Range
Brake and clutch Lining Friction material, Bonded Brake Liner (in roll form) and friction articles there of (sheets, rolls, strips, cones, cups, segment, disc, pad and blocks) for industrial,power,marine and automotive earth movers application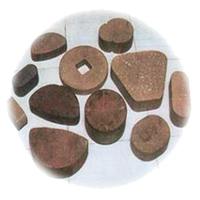 Asbestos Free friction blocks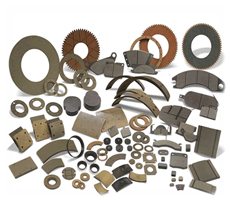 Friction Rings & Segments (Customized size and shapes)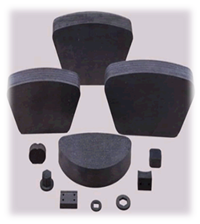 Rubber Base fiber reinforced friction blocks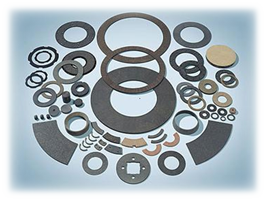 High performance friction rings & gliding rings
ISO 9001:2015 certified company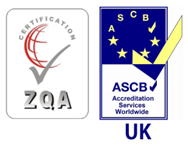 We are ISO 9001:2015 certified company
THE INDUSTRY LEADER
We are pleased to introduce ourselves as one of the leading manufacturers of Brake and Clutch Liners, B. A. Roll Lining and Friction materials there of like Sheets, ID/OD Rings, Cones, Friction Rods, Segments, Gear Discs and all types of imported Presses blocks.

Co-Eff Friction Bands is a full line manufacturer of industrial Friction Materials for all kinds of Braking applications including molded brake lining, flat sheets and arced slabs and industrial brakes for a wide variety of both heavy duty and light duty industrial application. With over 20 years experience in the friction material Industry, it is needless to mention here that CO-EFF Friction material carries good quality that too falls under most competitive price range. Our valued customers like BHEL, HMT, BHARAT FORGE, TELCO, JBM, to name a few.

WHY US ???

This is the usual question arises when people are in search of good quality friction products. This is where we scores than others:


We provide the custom made friction products to the customers.
We offer relining services along with bonding & riveting.
We are 24 x 7 available on customer demand.
Our Mission...
"
TO CREATE AN INNOVATIVE MARKET OF HIGH QUALITY INDUSTRIAL FRICTION PRODUCTS, by taking the co-eff brand in world market through OUR ENGINEERING EXCELLENCE & continuously improving our manufacturing process.
"